Stay 4 Nights Pay for 3 in November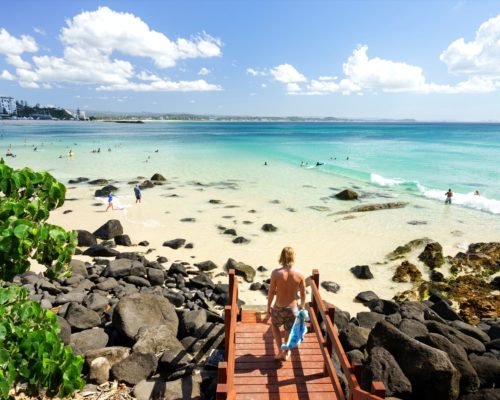 Rainbow Bay Holiday Accommodation
Carool Holiday Apartments occupies the premier position in beautiful Rainbow Bay, situated on one of the best surf beaches in the world, it boasts breathtaking views of The Pacific Ocean, and Hinterland Mountain Ranges.
Carool has 15 floors and there are 2 & 3 bedroom, fully self contained apartments and sub-penthouses available with private sunny balconies, security is assured with undercover lockup parking and easy intercom system. This quiet beach front location is short walk to fabulous NSW Clubs, Shopping centres and just minutes from International Golf and Bowling Clubs.
Become a VIP - Subscribe and Save!
Best Rainbow Bay Location
The wide balconies offer wonderful opportunities for Whale watching as the Whales move North or South very close in to Point Danger below.
Overlooking beautiful Rainbow Beach & world famous Snapper Rocks, Carool Apartments offer the closest & best opportunity for Surfing Snapper Rocks Super or Duranbah.
Great location, beautiful apartments
We loved Carool Great facilities, spacious apartments and essential amenities! Walking distance to restaurants, supermarket and beach. We honestly couldn't fault Carool for great value for money, great service and great location.
We recently spent 8 nights at Carool Apartments and absolutely loved the location - ocean views from every angle. Local cafes and shops in walking distance. Rainbow Bay is beautiful place for family holiday. Our apartment was clean and had everything we needed. Debbie was a great host, very helpful and made our stay even more comfortable. We will definitely be back!
WOW! Views from this place are amazing. Close walking distance to shops, restaurants and clubs. Beach is situated right across the road. Our Hosts Phil & Debbie were very accommodating and made our stay a very pleasurable one. Hope to return next year.
Boarded on one side by golden beaches and the indigo waters of the South Pacific Ocean and the lush, green mountain ranges on the other, the 42 Kilometres Gold Coast region draws on these elements and the blue sky about to act as a magnet, attracting more than three million visitors every year.
With almost 300 days of sunshine every year and a host of cultural activities, tours, theme attractions and special events, Rainbow Bay is the place to be…
The one and two bedroom apartments feature large modern spacious living with quality furnishings, fully equipped kitchen with dishwasher and microwave, full equipped separate laundry with washing machine and dryer, full bathroom plus ensuite, colour TV, clock radio, direct dial, phones, wifi and much more…
1 or 2 Bedroom Apartments
The one and two bedroom apartments feature large modern spacious living with quality furnishings, fully equipped kitchen with dishwasher and microwave, full equipped separate laundry with washing machine and dryer, full bathroom plus ensuite, colour TV, clock radio, direct dial, phones, wifi and much more…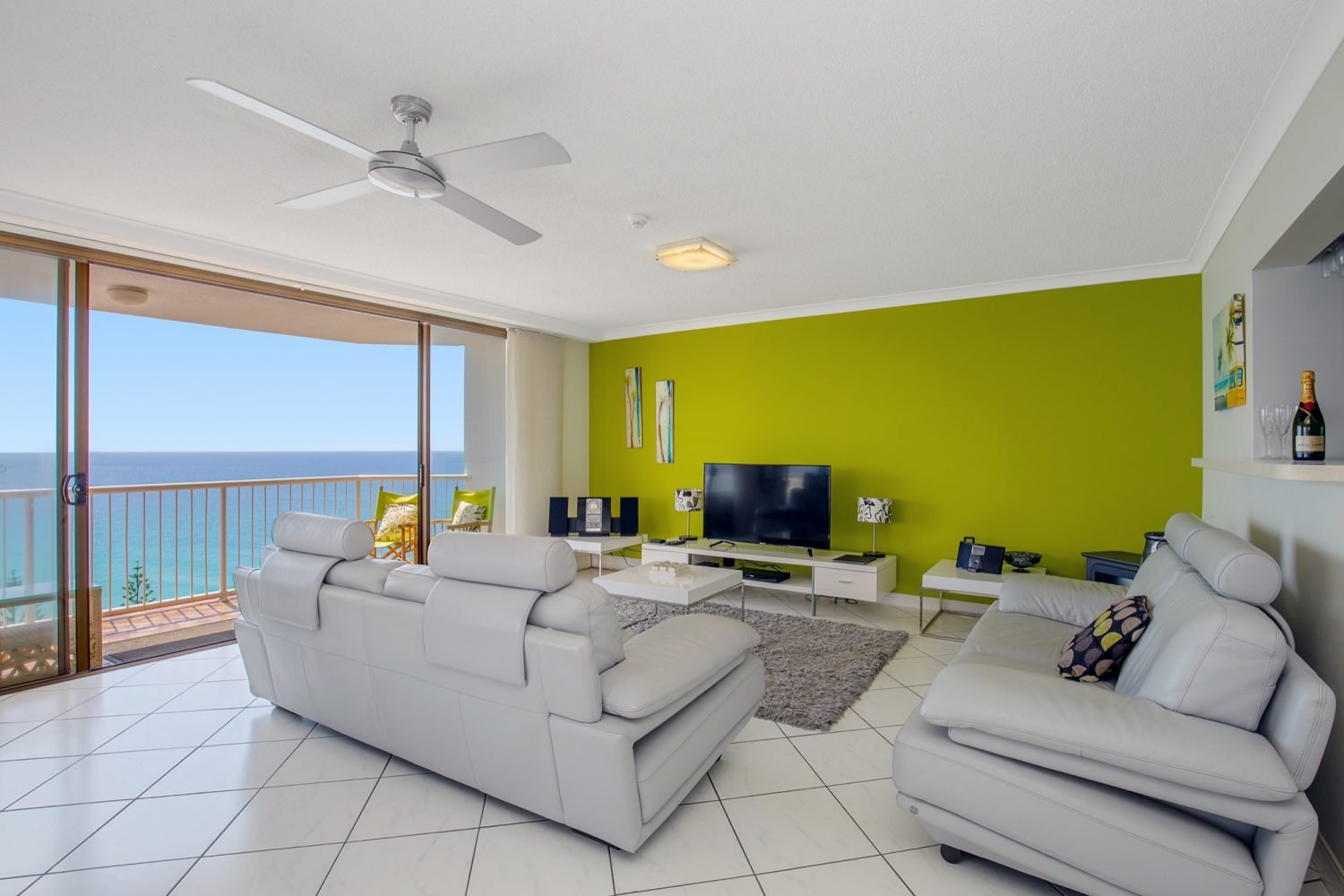 The one and two bedroom apartments feature large modern spacious living with quality furnishings, fully equipped kitchen with dishwasher and microwave, full equipped separate laundry with washing machine and dryer, full bathroom plus ensuite, colour TV, clock radio, direct dial, phones, wifi and much more…